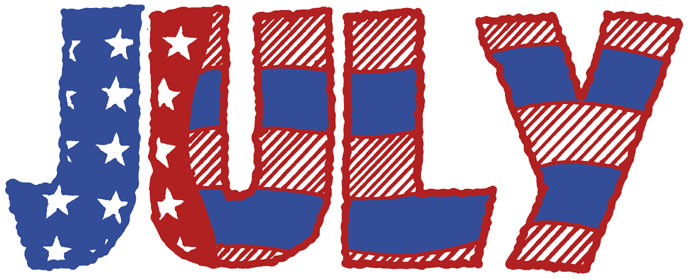 Here is a look at all the posts that appeared during the month of July.
Happy Independence Day – Listen to some great Independence Day music!
   
Planned Parenthood's Plan for My Child – Stephen Simpson wrote about the frustrations of a simple postcard.
   
Birds of the Bible – Birds of Samuel & Kings – Lee Dusing added another post to her popular 'Birds of the Bible' series.  As always, her post paired great writing with excellent pictures.
  
"A Tribute to America's Heroes" – On July 3, 2011, we (FBC) honored some of America's Heroes greatest heroes.  Specifically, we featured video of Pastor Osborne honoring these heroes.  
The Blessed Fruit of Indirect Teaching – Matthew DelValle continued his "Two Men I Thank God For" series by looking at the lessons he has learned through the 'indirect teaching' of RC Sproul & John Piper.
   
Why Do You Serve In Your Local Church? – Stephen recommended a book that probed the reasons behind why we serve.
   
Homeschooling, Motherhood, Space Shuttle Atlantis – July's edition of Headlines pointed to some excellent pictures of the final Space Shuttle mission, some thought-provoking articles on homeschooling, and two excellent articles on Motherhood.
   
Is Camp Necessary? – This article by Connie Simpson, one of our Faith's 100 Missionaries, explains why Camp is absolutely necessary because of the lives that are changed at Camp.
  
Do You Shop on Amazon? – Stephen shared how your everyday shopping can benefit FBC.
Previous Monthly Recaps: